Gearing Up for Backpacking Season
Do you have the gear you need for a sucessful backpacking trip? We look forward to backpacking season here at BMR, and we have put together a list of backpacking gear essentials to build your gear from. Don't be afraid to sub items out for your personal favorites, and make the additions you need whether you're going for an ultra light trip or an overnight with the whole family.
Here's what we're packing…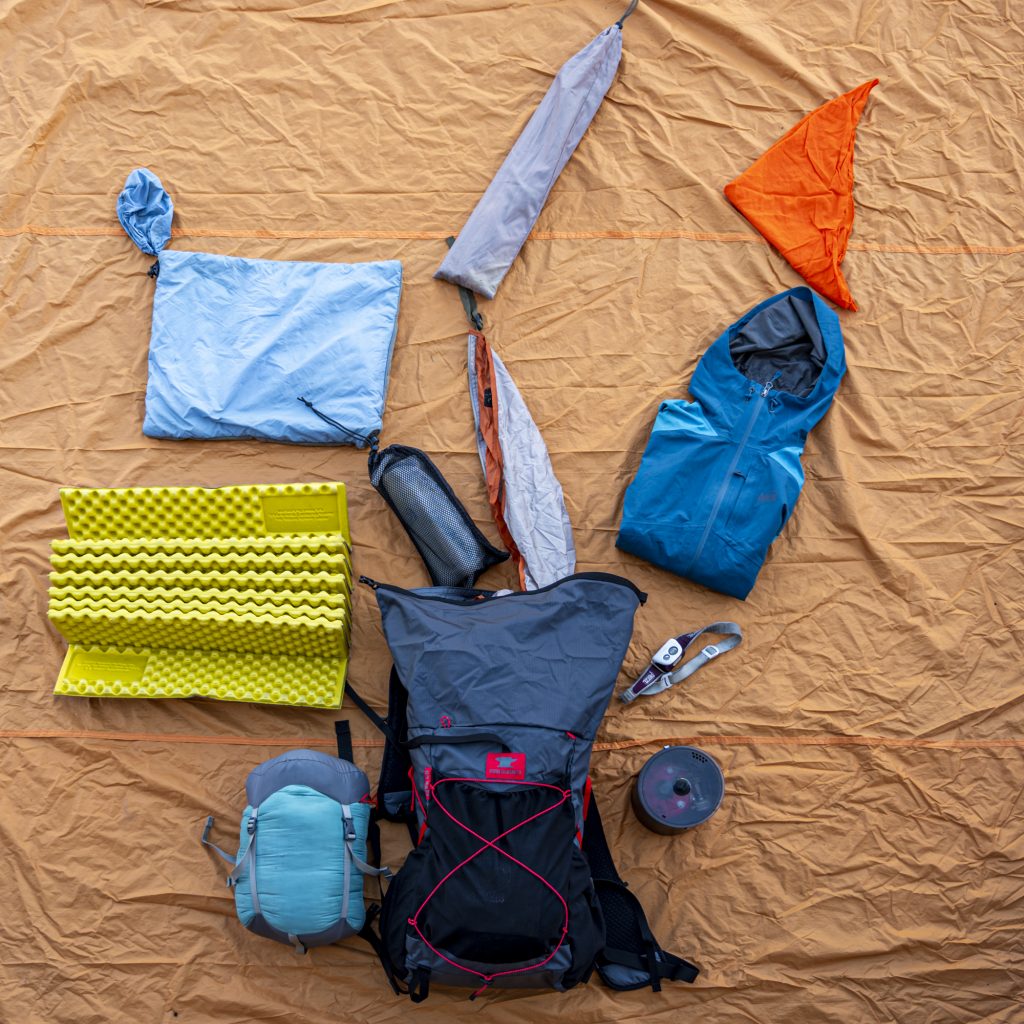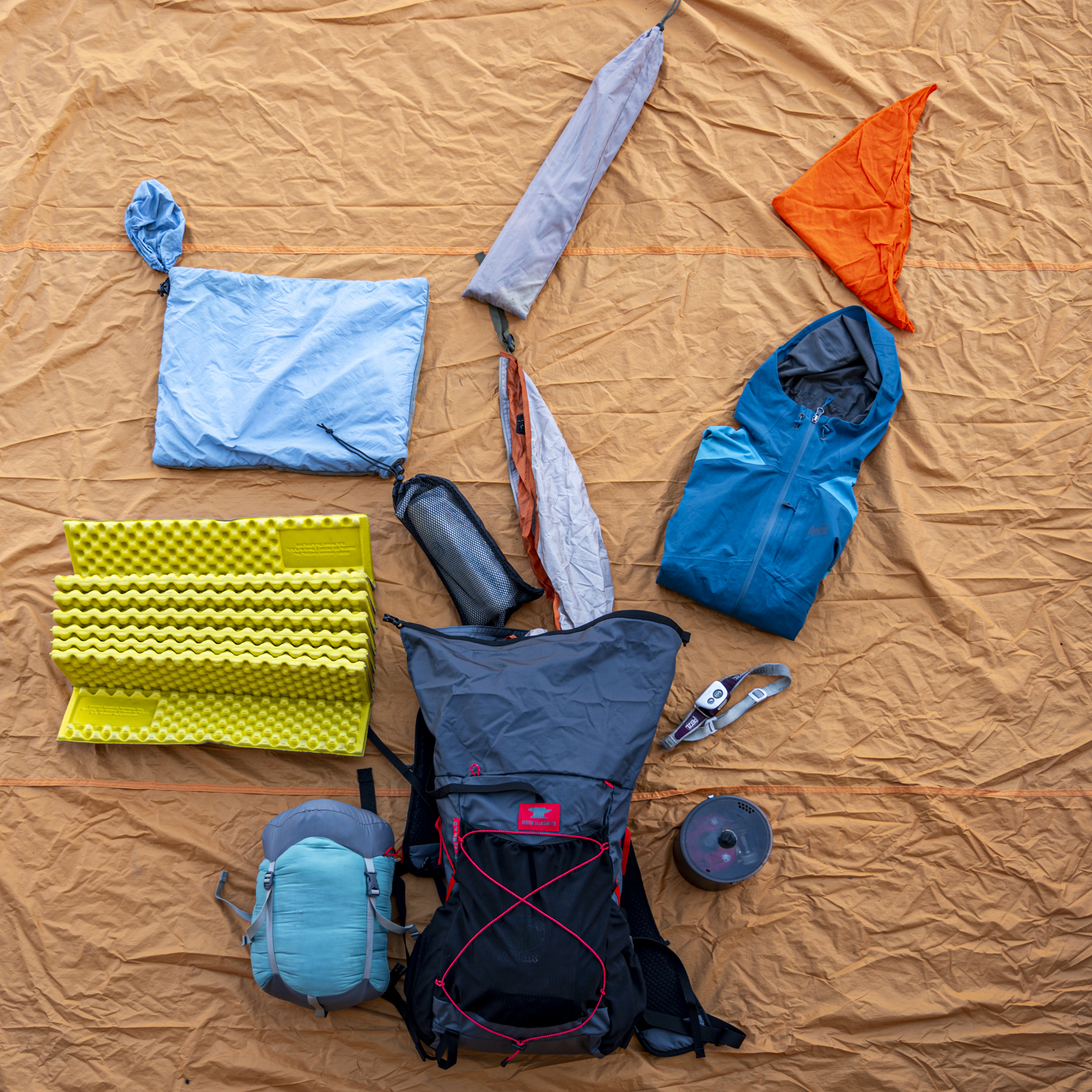 Backpack
Your pack is the backbone of your backpacking gear essentials. Depending on your size needs, your pack might range anywhere from 40L-90L. To keep things light and quick we are using the Mountain Smith Zerk 40. This is a light-weight and versatile pack with the space you need to organize and carry your gear on the trail! You can check out other Mountainsmith packs here.
Sleeping Bag
There are so many options in the sleeping bag category sometimes things can feel overwhelming. This bag is rated for 20 degrees, plenty warm for the alpine summer. We recommend looking for a down bag between 15-30 degrees for backpacking in the Rocky Mountains.
Sleeping Pad
Comfort is king! You can pick a foam pad or an inflatable pad, either way you're in for a good nights sleep. Sleeping pads also keep you warm, acting as an insulated mat between you and the ground. If you're going ultra light you might choose to ditch the sleeping pad.
Tent
Keeping the bugs and weather away is important especially on longer backpacking trips. Choose your tent depending on how and with who you plan to do most of your backpacking. If you like to backpack with your partner, a two person tent would be a good choice. You can even split the weight across both partner's backpacks.
Water Filter
Water is essential for your survival, and making sure you're equipped with a good system to filter your water is key to a good backpacking trip. Fresh water is home to plenty of bacteria, which can give you an upset stomach or worse result in giardia. Use a gravity filter, pump or iodine tablets!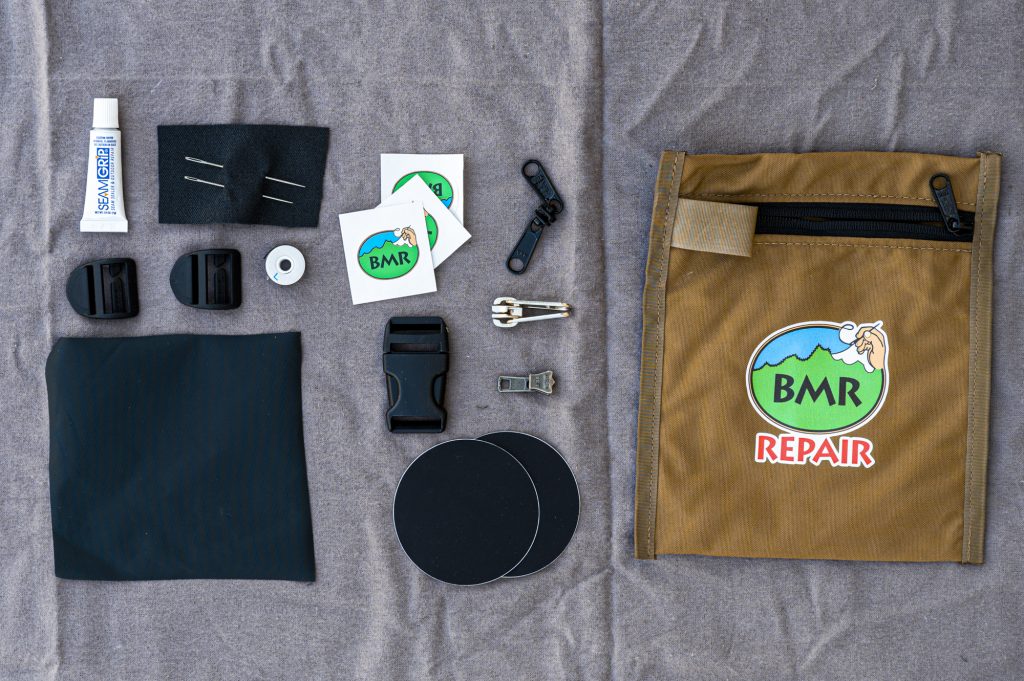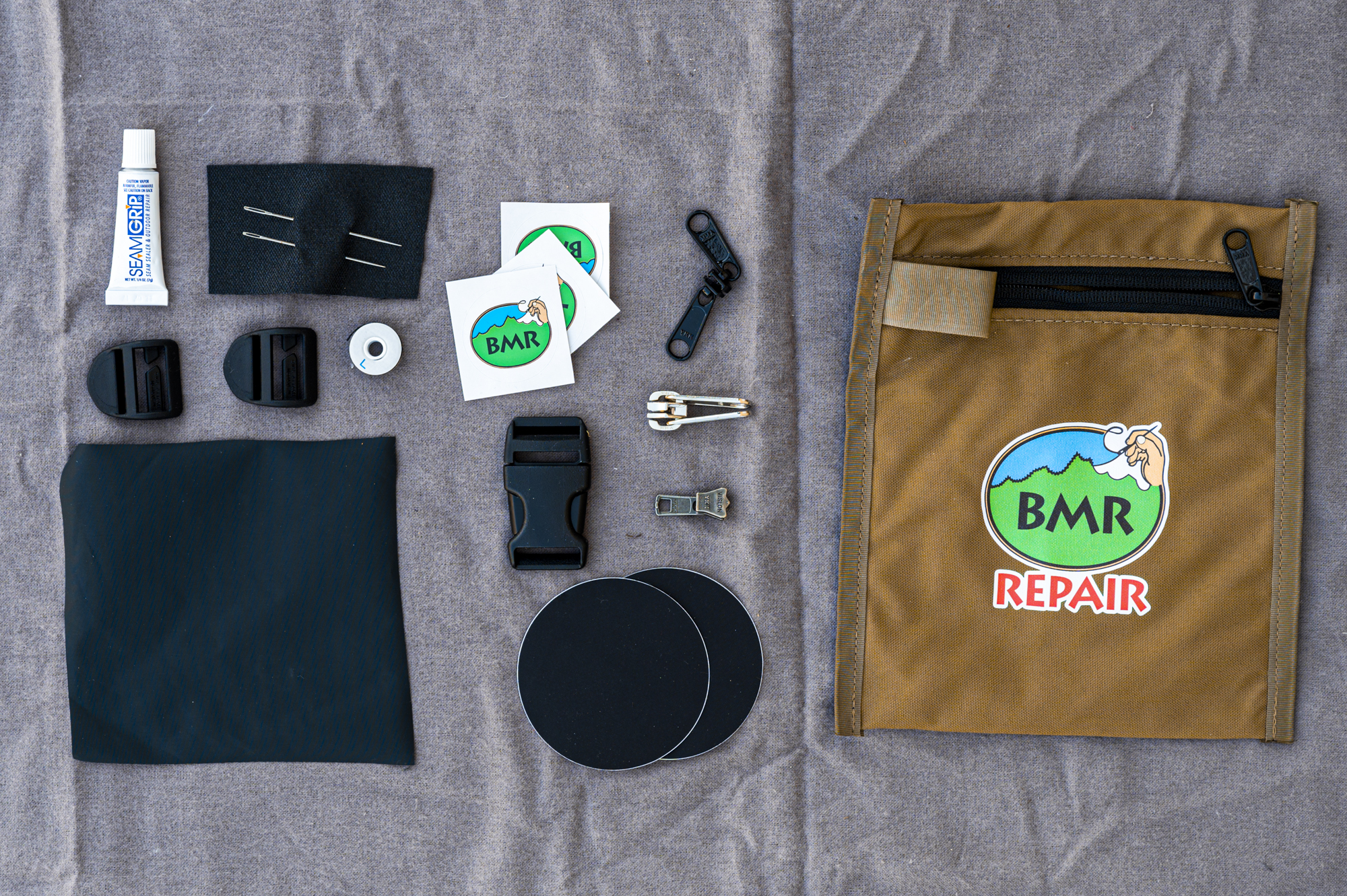 Repair Kit
In case something goes wrong it is important to have a back-up. This is a basic repair kit from BMR with a variety of different parts and patches that might save your tent, backpack or jacket. If you don't have these specific repair kit items we recommend putting together a simple kit with some things you might have around your house like duct tape, zip ties and rubber bands.
Stove
Nothing beats a hot meal after a long day of hiking! There are plenty of options out there for backcountry stoves two of the most popular and reliable choices for backpacking are JetBoil or MSR. No matter what you choose you can experience the joy of cooking in the backcountry.
Mess Kit
You might not think twice about opening the silverware drawer when you're eating at home, but it is easy to forget to pack utensils along for your backpacking trip! We recommend bringing a bowl, mug and spork.
Headlamp
Incase you have to pee in the middle of the night, or take an extra long afternoon nap and wind up hiking into camp in the dark. Don't forget your headlamp! You never know what might happen out there.
Layers Layers Layers
In Colorado we are prone to rapidly changing weather, one of the best ways to combat this is to bring your layers! We recommend bringing a rain jacket, down layer, fleece layer and base layer. It isn't a bad idea to bring an extra pair of the essentials (like socks and underwear).
Other noteworthy essentials to a safe and fun backpacking trip:
First Aid Kit (keep it simple with bandages, compression wraps, blister relief and antibacterial wipes).
Extra socks (water happens, keep your toes warm and happy).
Satellite phone or GPS tracker (especially important if you are traveling solo).
Bandana (comes in handy for any number of things).
Good hiking shoes (having good fitting shoes is a must to avoid blisters. We recommend getting your shoes fitted for the best experience, the folks at REI are pros at this!)
Optional items if you want a "glamping" experience:
Camp shoes (so your toes can breathe once you get to camp! Crocs and Chacos are great options).
Card games (Uno is a crowd favorite).
Pillow (there are inflatable pillows made just for backpacking).
Your hammock! (isn't this what they're made for?! And if the weather is good you can sleep in your hammock under the stars).
If you are in need of some gear to complete your backpacking gear essentials for this summer we reccomend checking out Gear Trade. Based out of Salt Lake City, UT, Gear Trade sells used gear to help the outdoor community minimize their footprint. Through their trade-in and resale programs you can upgrade your gear with pieces someone else no longer needs. This is a great way to fill in the gaps in your gear while not buying new (a win for you and a win for the planet).
If you are an experienced backpacker and owner of some of these items we've listed here, now is the perfect time to give your gear a good inspection and make sure things are in good working order. If you need a new zipper on your tent or it is time to give your sleeping bag a good wash we are happy to help you take care of your gear before the season is in full swing. For more information about the repair services we offer at BMR, click here. If you're interested in learning how to perform these repairs yourself, you can check out our Outdoor Gear Maintenance course by Backpacker Magazine.
Now it's your turn to pack it up and hit the trail!