Zippers- Repair and Replacement
A busted zipper can ruin any exursion, 70% of what we do here is zipper related. As our most popular repair service we are well equipped to help you get that zipper back to working condition. If the zipper tape and teeth or coil of the zipper are still fully intact we are able to repair the zipper with a new slider. If there are missing teeth, jammed coils, or missing zipper tape we will need to replace the whole zipper. Regardless of if you require a repair or replacement, we have a variety of YKK products to fit your needs.
Zipper Repair
In the event that the zipper tape, coil or teeth are still in working condition we are able to bring your zipper back to life by replacing the slider. A faulty slider is often characterized by a zipper that keeps separates below the slider while zipped. Often, due to build up of dirt, sand and grime in your zipper, the slider gets worn down and can no longer properly function. We use YKK products, proven for their durability.
Often, this repair can be performed quickly while you wait so you can get back to adventuring ASAP!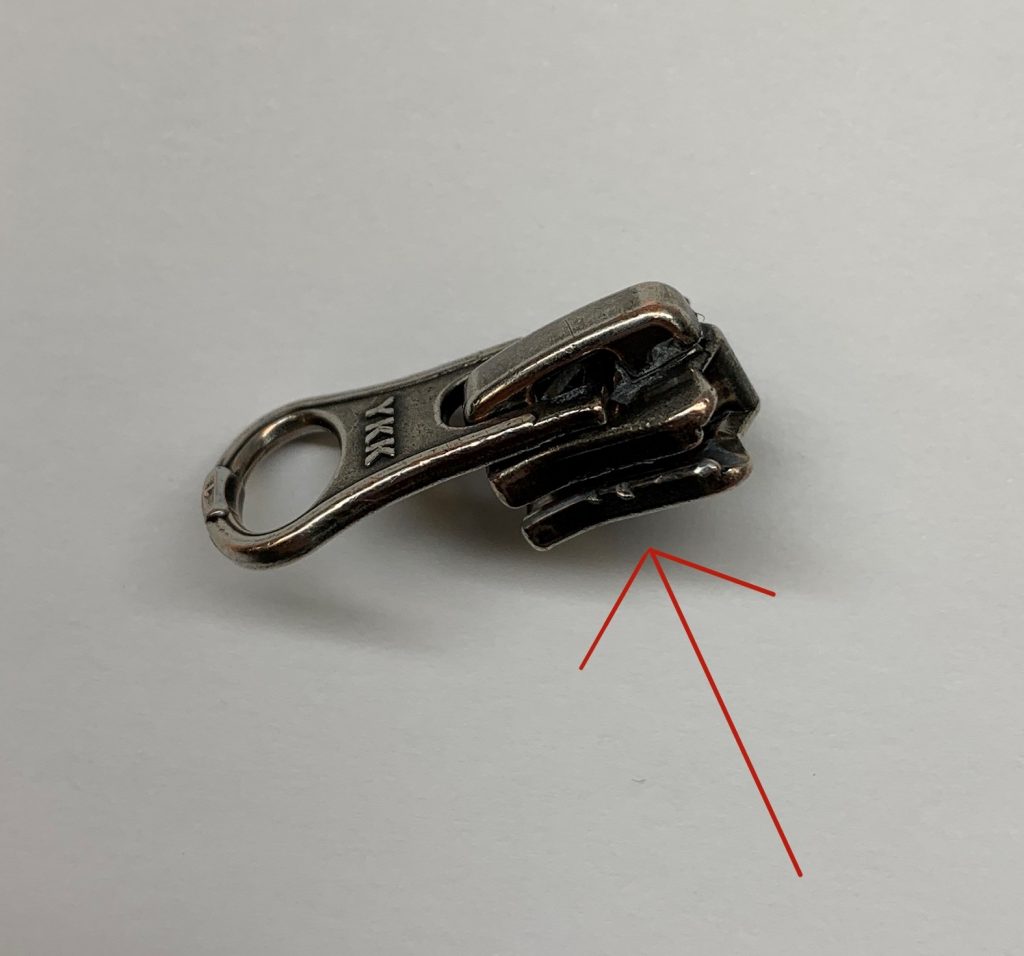 A broken slider isn't always obvious, in this case there is a small dent on the slider tabs, this damage is just enough to prevent this slider from functioning the way it should.
Zipper replacements are a move involved process where we remove your old, broken zipper and sew in a new one! A zipper that needs repair is often characterized by missing teeth, or a spot on the zipper where the coil has separated from the zipper tape, in this case there is an obstacle in the zipper which prevents the zipper from being zipped. If this is the case, we select a zipper to best match the function of the one we are replacing. On gore-Tex products we finish the repair by seam taping the zipper to help retain water-tightness on the zipper.
In addition to zipper repairs on jackets, we are able to replace zippers on tents, backpacks and sleeping bags. Don't let a broken zipper stop you from getting out there!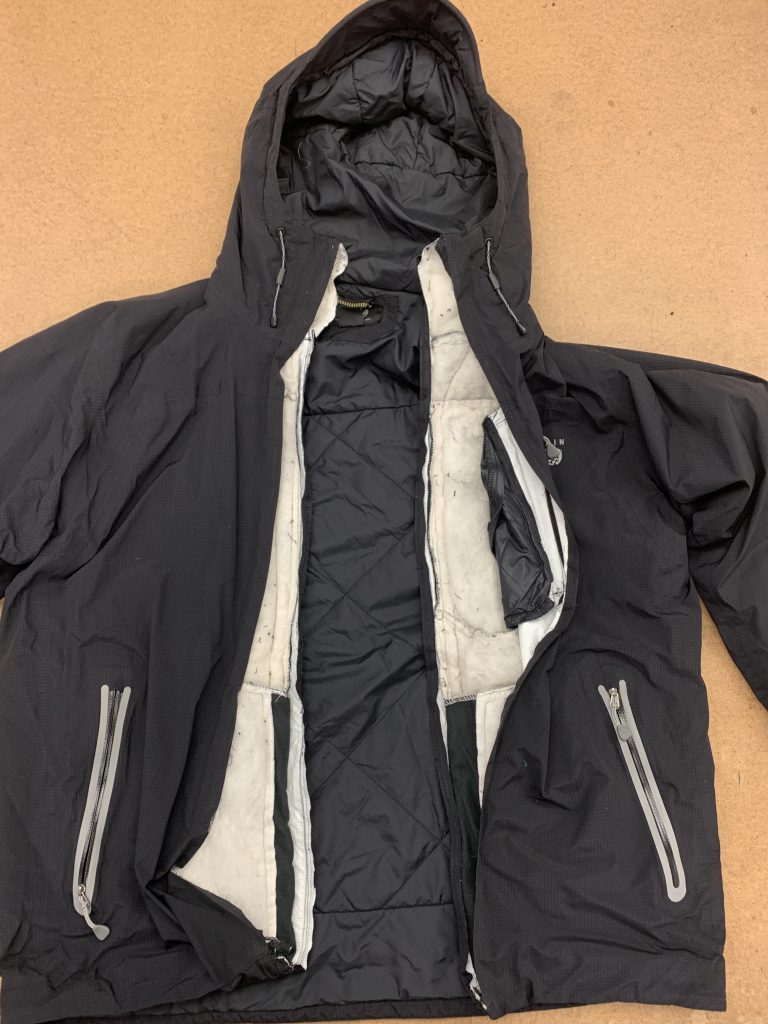 Removing the old zipper, getting ready for a new one!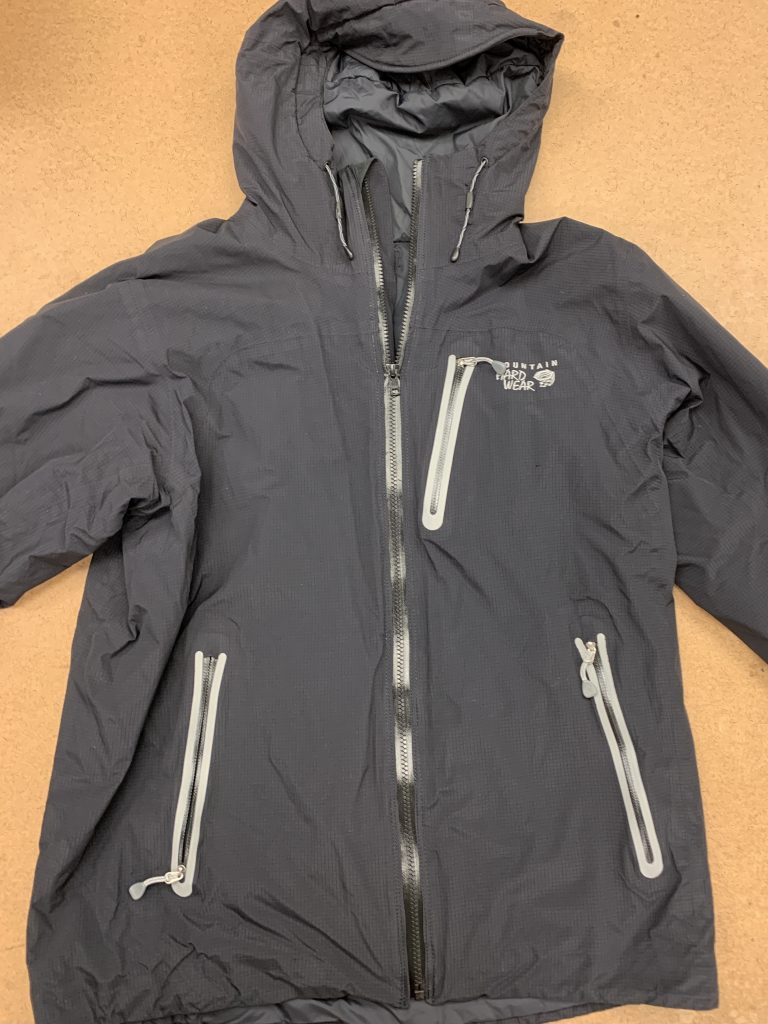 A fresh zipper and a functioning jacket
Zipper Pricing Guesstimates
Zipper Slider...........$25
Zipper Replacement, Jacket...........$85-100
Pocket Zipper Replacement, Jacket...........$50-60
Zipper Replacement, Tent...........$105
Zipper Replacement, Pack...........$65-80