Clothing- Repairs and Alterations
Here we work on all different types of garments for a vareity of different outdoor activies including skiing, mountain biking, canyoneering and more! Our repair services might include, but are not limited to: zipper repair or full replacement, patching tears/holes, Gore-Tex sealing, knee patches, butt patches, Velcro repair or replacement, sleeves and pant legs can be shortened or lengthened, pockets added, draw cords installed and custom modifications Please note that we do not work on street wear but service outdoor gear garments.
Are your ski pants too short? Jacket sleeves too long? We can help! Using outdoor grade fabrics to match your gear we can add or take away a few inches from your garments to make them fit just right. On these pants we added 4″ for our customer who grew a few inches. We also do custom alterations to the width of pant legs, waistbands and more. Contact us for more info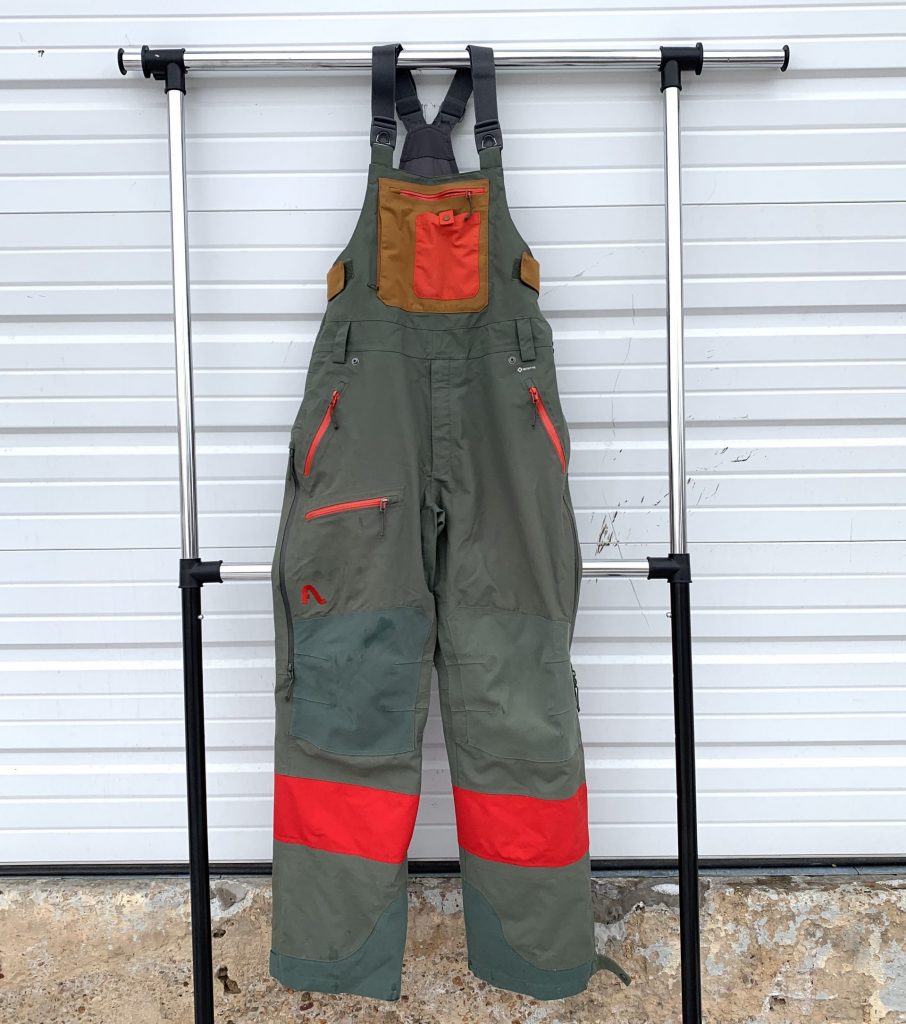 On these pants we made a custom alteration adding 4″ of fabric to the inseam length, accomodating a customer with long legs!
Clothing Repairs
Wether a weekend in the mountains or a trip to your washing machine took a toll on your gear, we are here to help. We provide a variety of services to help make sure your outdoor gear is in top shape before you head out. Our services include sewn patches, heat patches, repairs to drawcord in hoods or waistbands, replacing velcro and more!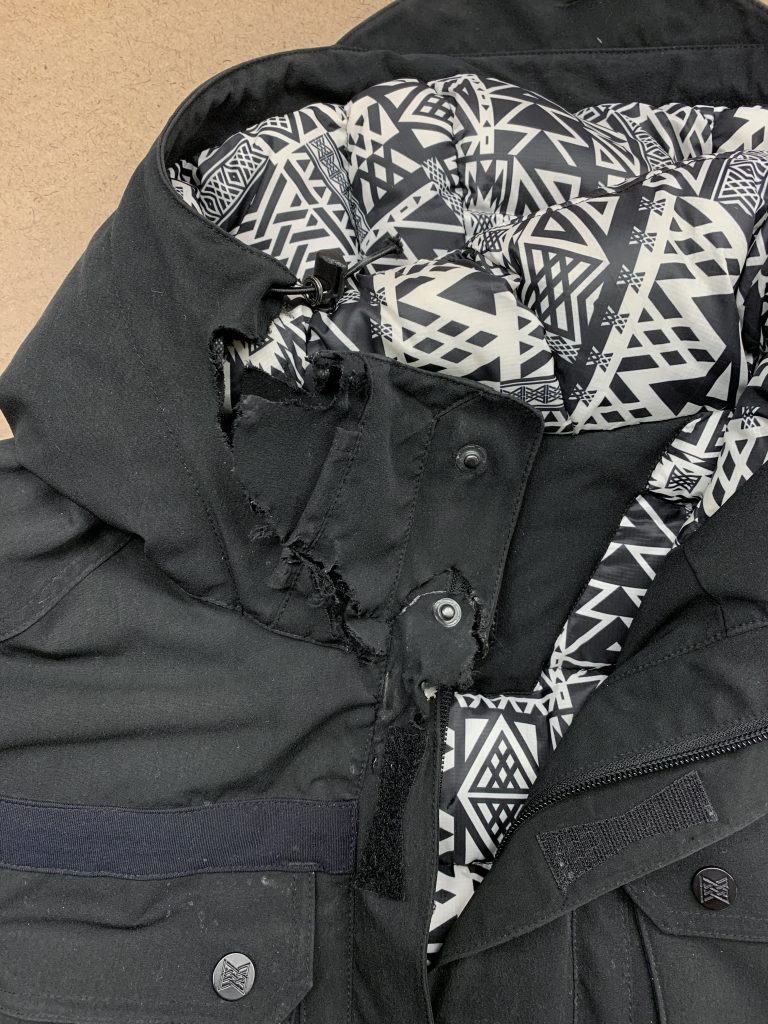 This jacket took a tumble in our customer's top load washing machine, ripping up the collar.
With a few patches this jacket is ready to be back out on the slopes
Clothing Price Guesstimates
Zipper Slider...........$25
Zipper Replacement, Jacket...........$85-100
Pocket Zipper Replacement, Jacket...........$50-60
Sewn Patch...........$40-55
Alterations per Sleeve or Pant Leg...........$50-60
Drawcord Repair...........$25
Velcro Replacement...........$25