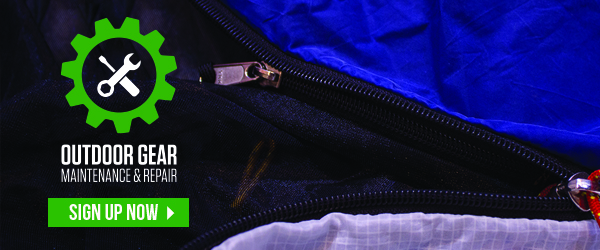 Receive 30% Off An Online Course Led By The Experts From Boulder Mountain Repair And BACKPACKER
For a limited time, receive 30% off a 7-part online course led by the
experts from Boulder Mountain Repair and BACKPACKER.
Use promo code BMREPAIR for 30% odff.
Springtime is upon us and though things are a bit different out there, we at BMR are planning on getting back out there as soon as we are healed and ready to get back to work and having fun outside. In anticipation of getting out your door and into nature again, we're here in a limited capacity and ready to take care of any of your spring repairs.
We're happy to take a look at that rain jacket that needs a new zipper, patch your tent or sleeping bag, and get that old pack ready for another season. Or if you just have some items that need a good wash, reach out to us and let us know how we can help you prepare for the coming season. We will, as always, ship your repairs back to you free of charge.
For those of you looking to pass the time at home, check out BMR's Outdoor Gear Maintenance and Repair Video, available from Aim Adventure U at https://www.aimadventureu.com/courses/outdoor-gear-maintenance-and-repair. Learn everything you need to know about taking care of your outdoor outerwear, equipment, and accessories. Please use the following promo code – BMREPAIR and receive 30% off the enrollment fee.
Stay patient, take care of each other, and we will get through this together. When it's time, we'll be outside working and playing as hard as ever. Wishing you all good health,
The Staff at BMR