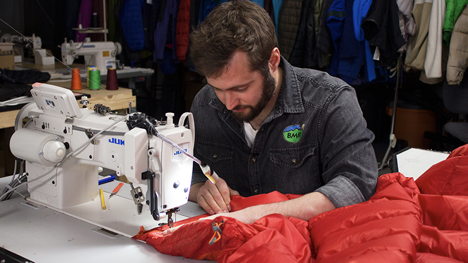 Tricks of the Trade: Outdoor Gear Maintenance Course
Ever wondered how we patch your holes here at BMR? Have you been curious about different types of zippers and what the best fix for your broken zipper might be?
Well you're in luck!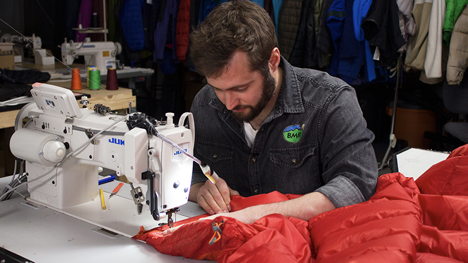 BMR has partnered with our friends at BackPacker Magazine to make a 7-part online course to teach curious gear users (like you) how to repair your own outdoor gear.
Learn from BMR repair experts who will guide you through course material. In this course we cover essential materials and tools, laundry basics, how to patch holes, cord, velcro and seam repairs, the essentials of zipper repairs and item specific repairs for gear like tents and backpacks. We've also included some of our favorite "in the field" fixes so malfunctioning gear isn't the reason you have to cut a backcountry trip short.
This course was designed with curious customers, gear-heads, avid backcountry travelers and YOU in mind. You are able to work through the material at your own pace, guided through the material in a variety of interactive formats including video instruction, step-by-step photos and directions. Once you've purchased the course you gain unlimited access to the course material, this information is yours forever! The course costs $125. The first 100 people to enroll in the course will get a free repair kit.
To purchase the course you can click here or visit Aim Adventure U.
What is the course curriculum?
The course is broken into 7 units, with subcategories in each unit. The goal is to break down the different repairs you might run into when caring for your gear. Over the course of each unit students will build upon skills and knowledge covered in the previous units, turning you into a repair expert!
Unit 1: Preventative Maintenance
Unit 2: Doing Your Laundry
Unit 3: Patching Holes
Unit 4: Cord, Velcro and Seam Repair
Unit 5: Fixing Zippers and Sliders
Unit 6: Item Specific Repairs
Unit 7: Field Fixes
You don't have to be an expert to unlock the world of repairs! This is a great opportunity to get your feet wet repairing your gear, a skill that can greatly extend the life of your gear and save your a** if you ever find yourself with malfunctioning gear in the field. Click here to download this course and your ticket into the magical world of repairs.